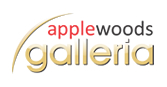 About Applewoods Galleria
Backed and promoted by Gujarat's renowned corporate giant, The Sandesh Group, Galleria is a hot spot for commercialism. Spread across 128 acre Applewoods Township, Galleria is where your business ideas transform into expansive showrooms or shops.
A home to brand perfect solutions to launch your business, Galleria is equipped with modern infrastructure and business-centric facilities for world-class retail and offices. There are spaces for shops, showrooms and offices to suit different business needs, which is perfect for the varied socio-economic profiled audience of Applewoods.
Galleria carries the stamp of Applewoods's world-class architecture.
Shops to suit every business requirement
Located centrally
Well-planned business infrastructure
Ideal for multiplexes, cafes, restaurants and more