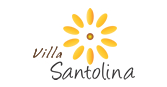 About Santolina
Perched on 400 square yards of area, Villa Santolina is a pure architectural magnificence. Classically perfected with stylish elements, the stunning Santolina Villas cater exquisite luxury that are unlikely to get anywhere else.
Fashioned with beautiful indoor and outdoor living spaces and breathtaking amenities like party cottage, swimming pool, clubhouse and so on endless choices to please your soul, these villas will provide you the utmost comfort and convenience to complement your lifestyle.
Unfold your blissful living at Santolina Villas and experience the mirth at the fullest here.