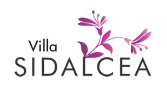 About Sidalcea
Our rare gem, Villa Sidalcea, is full of glamour and unique charm, where you will embrace the tranquility. Designed with an expanse of over 600 square yards, these exquisite villas are the spot where you can experience nature amidst elegant living.
Ideal for nature lovers, the untouched beauty of Sidalcea Villas are gifted with impressive panoramic views. You can take advantage of the pristine nature that surrounds you and behold its surprises and relaxing sounds by moving into Sidalcea Villas.
Create unforgettable memories by embarking on the most cosmopolitan lifestyle at Sidalcea Villas.